Our History
Back in the early days of 1860 God looked down and touched the heart of man. He made him see that Negroes should not be enslaved. Seventeen states in 1864 ceased to enslave Negroes any longer. Our forefathers had prayed that they and their descendants might someday be freed and also have a place to worship. Their prayers were eventually answered.
This church, New Hope Missionary Baptist Church, grew out of a small Sunday School which met in Brush Arbor. The first Sunday School teacher was Mrs. Josephine Williams. From her, Sunday School class grew the church. During the warm pleasant summer of 1866, the freed slaves sang, testified, and prayed to God who had delivered them from their own personal Egypt land. After cold weather began, they were allowed to meet down in the public school for Negro children in the community. This was a log building with heat and it provided protection from the cold weather.
Realizing that it needed a pastor, New Hope called Reverend Calvin Hackney who came to lead the people. It was typical in those early days for churches to select one Sunday per month as its pastoral Sunday. New Hope chose the second Sunday but Sunday school convened every Sunday. Pastor Hackney led the first building program which resulted in the first church building.
New Hope Missionary Baptist Church is located about twelve miles south of Durham, North Carolina, just one-half mile off Old Fayetteville Road (now NC Highway 751). The plot of land on which the church now stands was given by the late Carolyn Williams, sister of the late Josephine Williams, and Mathew Mitchell. The land was donated by Mr. and Mrs. Collie Mack Sears for the parking lot in 1996.
Our Vision
New Hope Missionary Baptist Church strives to be loving, kind and compassionate followers of Christ who are spirit-filled, diverse but unified, and committed to meeting the needs of others.
Our Mission
New Hope Missionary Baptist Church exists to give hope to a lost world through the word of God which expresses His love through the word of God which expresses His love through the sacrifice of His son Jesus Christ. We emphasize sound doctrinal teaching, living by faith and prayer, and expressing generosity through service. We hold as valuable all people, our personal relationship with God, and God's ability to transform lives through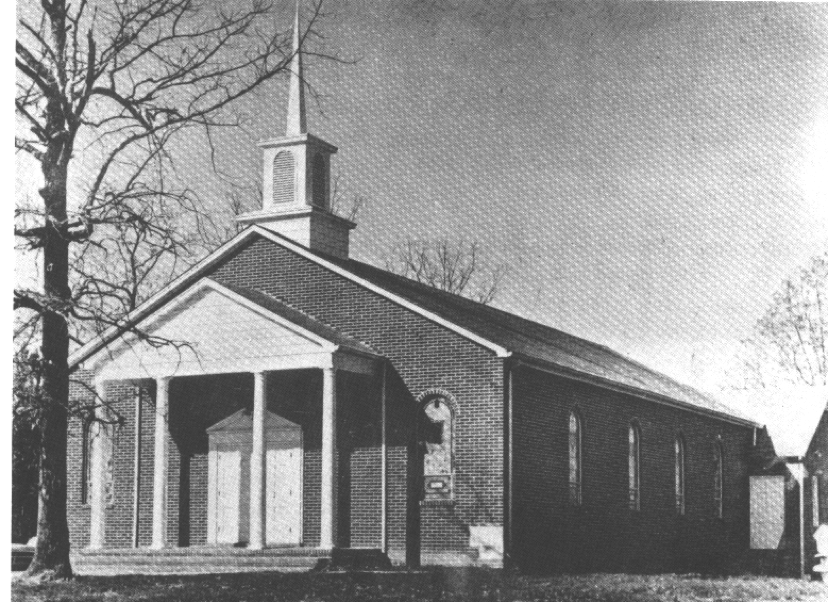 His spirit.
Affiliations
New Hope Missionary Baptist Association of North Carolina
General Baptist State Convention of North Carolina, Inc.
Lott Carey Foreign Mission Convention